Dr. (Mrs.) V. S. Keskar
Managing Director's address

Dear Customers and Supporters
Welcome to Maarc Labs and thank you for your interest.
Since its foundation, Maarc Labs has always endeavored to exceed customers' expectations by providing timely and quality assured results for their products. We believe that the quality of any service is a combined effect of the quality of teamwork, the quality of instruments & the quality of consumables and reagents. Above all, we are dedicated to support our customers by helping them solve their quality related problems at our level best .

We believe in continual training of our staff members through various media. We see that their knowledge is always updated. Our aim is to make them good analytical chemists, analysts microbiologists and managers. I am satisfied to say that my staff is not only well qualified but has deep scientific knowledge about what they do.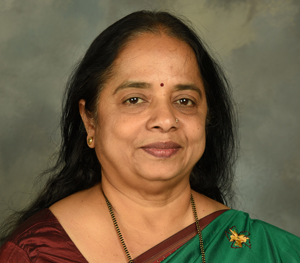 We also believe that our employees should be able to strike a good work life balance. Hence we focus on efficiency against long working hours. We have understood very well that a fatigued employee is the first source of error in our analysis!

I am proud to inform you that our consistent efforts since last two decades placed Maarc Labs on world map as expert in sugar analysis. We are pleased to be a globally approved laboratory for sugar and sugar products from two beverage manufacturing MNCs . Apart from sugar we have been successful in getting approvals from prestigious authorities like NABL, BIS, FSSAI, APEDA and Agmark .

R and D is the backbone of Maarc Labs and therefore our achievements are unbeatable. Since last two decades the lab is dedicated for validating methods for analysis of plantation white sugar. A number of methods are developed, validated and became Official in ICUMSA since last 16 years .These methods are being used all over the world .

While enjoying a monopoly in the field of sugar analysis we take efforts to spread the knowledge of sugar analysis to our clients by organizing training programs regularly. Chemists from sugar factories and sugar using industries attend these programs.

Our mission of creating awareness around sugar analysis and water analysis by conducting training programs has been supplemented by the development of Sucroscan and Aquascan analytical systems. These instruments are not just user friendly, but they go a step further in being so technically sound that they also make your work error-proof.

Thank you for your time, and we look forward to working with you!