Dr. (Mrs.) Vasudha Shirish Keskar
Date of Birth : 18th Sept. 1958
Educational qualifications : M. Sc., Ph. D. (Analytical Chemistry)
Present position : Managing Director, Maarc Labs Pvt. Ltd., Pune. Vice President, ICUMSA ,Referee ICUMSA GS9,Plantation White Sugar

Academic Activities :

1986 to 1997 : Worked as a Scientist in Vasantdada Sugar Institute, Pune

Research : Analytical aspects of quality of sugar, molasses and alcohol. Applications of sophisticated instruments viz., UV/Vis Spectrophotometer, Automatic polarimeter, Sucromat, HPLC, GLC, Flame Photometer in sugar and by- product analysis.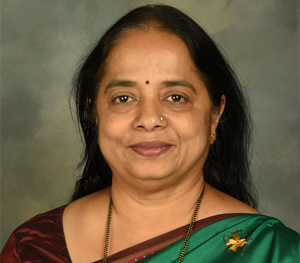 Education : Faculty member of Analytical and Sugar Chemistry for Sugar Tech. and Alcohol Tech. programs. Guided one student for Ph.D. degree.


International Recognition :


A. International Commission for Uniform Methods of Sugar Analysis (ICUMSA)
• Associate Referee : Colour and Turbidity, Ash, Reducing Sugar- Since 1990.
• Referee : S-13 (Reducing Sugar) 1999 - 2004. First Indian to be appointed as a Referee by ICUMSA.
• Referee : GS-9 (Plantation White Sugar) Since 2004. First Referee of the General . Subject created in 2004
• Vice President ICUMSA : Elected in Brazil Session 2006
• Convener : Indian National Committee since 2009
• Method Development : Organized international collaborative study for the first time in India, major role in method validation of Colour by 8 method and Dextran method for White Sugar.
• Recognition to Indian Sugar : Sugar produced in India (Plantation White Sugar) was not having any recognition in ICUMSA. Effective presentation of the case at Atlanta meeting in 2004 resulted in creation of a new General Subject GS-9.
B. International Society of Sugar Cane Technologists. (ISSCT)
• Panel member of Co- product Commission : 1995 – 1999 - First Indian to be appointed on this post.
• 22nd Congress (Colombia) 1995 – Paper on 'Sugar analysis of molasses by HPLC'
• 23 rd Congress (New Delhi):1999 – Paper on 'Colour Survey in PWS Processing'
• Member of Organizing Committee of 23rd Congress (New Delhi).
• Processing Workshop at Goa : 2003 – Presented two papers.


C.Sugar Processing Research Institute Inc. (SPRI), USA
• Joint program on 'Evaluation of sugar quality in India.'
• 2006 Brazil Conference – Presented paper on 'Pesticide residue analysis of sugar'
• 2008 Florida Conference–Presented paper on 'Introspective review of Indian sugar'


D. Training programs
Short term training programs organized for technologists from Fincha Sugar (Ethiopia),Sudanese Sugar Corporation Sudan) and Shakarganj Mills (Pakistan).

Publications/ Presentations :


• International Sugar Journal (3), STAI Convention (4 including one in Plenary session), DSTA Convention (4), SISSTA Convention (2), Joint Convention (2), Bharatiya Sugar (4), Indian Sugar (1).
• Contributed Chapter on 'Colour based technical control in sugar processing' in the book ' System of technical control for cane sugar factories' published by STAI.
• Presentations in seminars organized by National Federation, Exim Corporation, State Federations of Haryana, Gujrat, TN & Maharashtra, UP Ganna Sansthan and NSI.

Honors and awards:


• "G. S. Parkhe industrial merit award" and "Ramabai Joshi Award from Mahratta Chamber of Commerce, Industries & Agriculture. : 2000
• Woman Entrepreneur of the year 2001 award from Rotary Club of Poona-North.
• Woman Entrepreneur award from Jagatik Marathi Chamber of Commerce and Industries 2002.
• Udyogajanani Kamal Award from Pravin Masalewale Trust – 2004.
• Woman Entrepreneur award from Jana Prabodhini and Supnekar Trust - 2005.
• Member, Sugar Industry Sectional committee, BIS, New Delhi.